Our clients are our number one priority, we love helping our clients sell and buy their homes! As a fringe benefit this gives us awards at Keller Williams Livingston every month.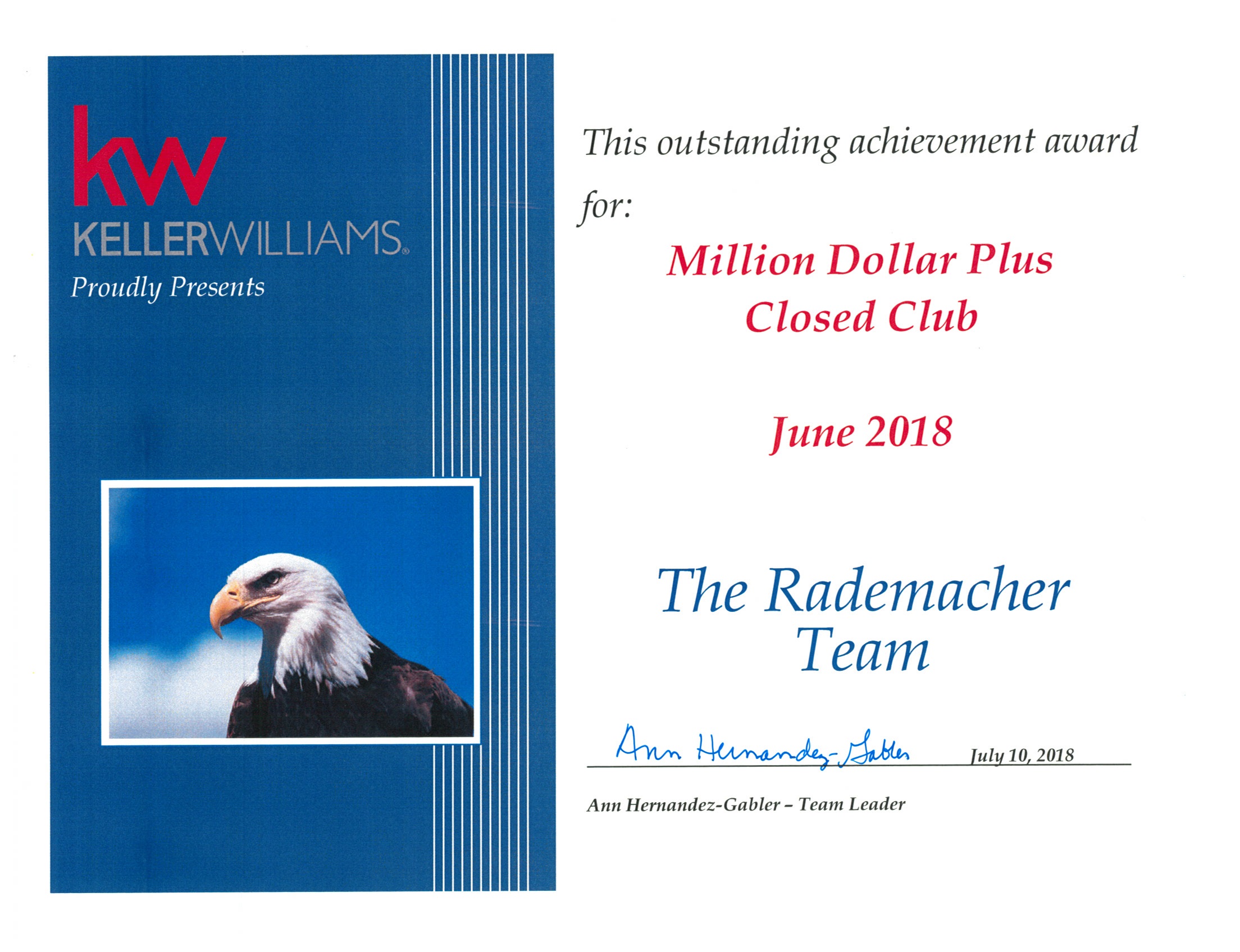 As a team we closed over a million dollars in homes sold in June!!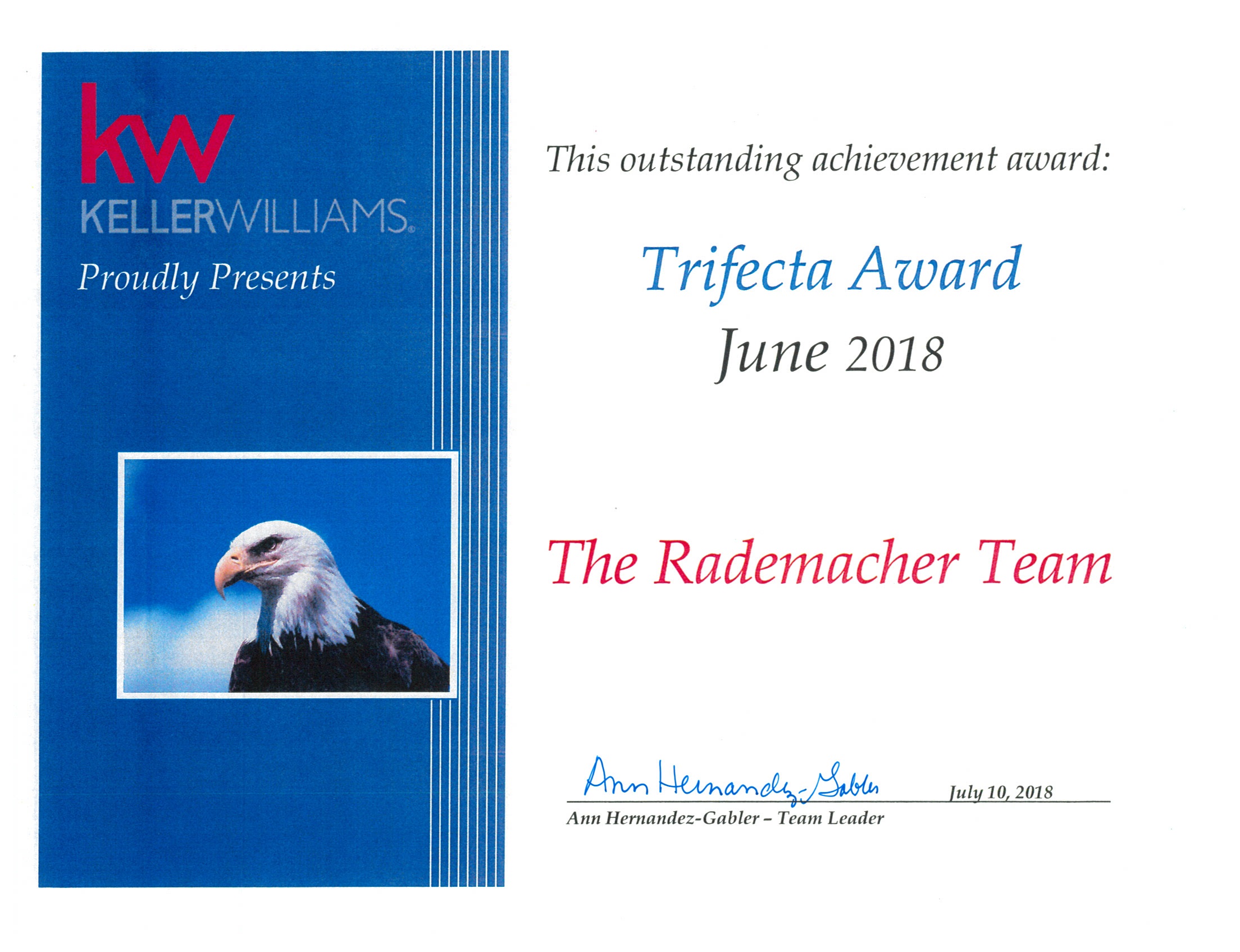 We also received the Trifecta Award for the month of June! It means we had at a minimum 1 new listing, 1 buyer sale and 1 listing sell!